RECIPE BY:
Michael Weldon
SERVING SIZE:
4 people
INGREDIENTS:
2 Coles Graze Grass Fed Beef Rump Steaks approx. 350g each
MARINADE
1 Lime, juice of
2tbs Fish Sauce
1tbs Brown Sugar
2 Kaffir lime leaves, sliced thinly
1 lemongrass stalk, grated
2 Garlic cloves, chopped
1 thai chilli, diced
2 coriander roots & stem. chopped
2 tbsp Lee Kum Kee Pure Sesame Oil
DRESSING:
1 lime, juice of
2tbs Fish sauce
1tbs Brown Sugar
2 tbsp Lee Kum Kee Pure Sesame Oil
SALAD:
1 large Cucumber, cut into half circles
1 Red Onion, sliced thinly
1 Punnet to Cherry Tomatoes, halved
1 bunch of Coriander, leaves picked
1 bunch of Mint, leaves picked
1 bunch of Thai Basil, leaves picked
GARNISH:
METHOD:
In a bowl whisk together the marinade ingredients and coat rump steaks evenly. Allow to marinade for up to an hour.
On a hot BBQ or grill cook steak to your liking (3-4 minutes each side for medium). Once cooked set aside to rest.
Whisk together dressing ingredients until sugar has dissolved. In a large bowl, assemble salad ingredients and toss through the dressing until evenly coated.
Slice steak into strips and serve on top of salad with crispy shallots and peanuts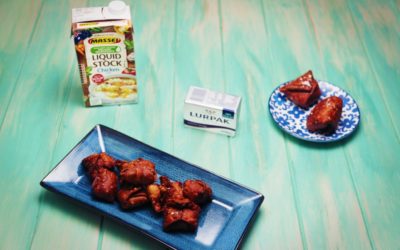 RECIPE BY:Kylie MillarSERVING SIZE:2 - 4 peopleINGREDIENTS:300g flour75g Lurpak Slightly Salted butter75g grated cheddar cheese50g vegemiteColes cling wrapMETHOD:Place all ingredients, except the water, into a food processor and blitz until it resembles fine...