RECIPE BY:
Matt Sinclair
SERVING SIZE:
4 – 6 people
INGREDIENTS :
5 slices Coles raisin toast, buttered
1 cup thickened cream
1 cup milk
3 eggs
2 egg yolks
1/3 cup caster sugar
1 tsp. vanilla bean extract
Zest of 1 orange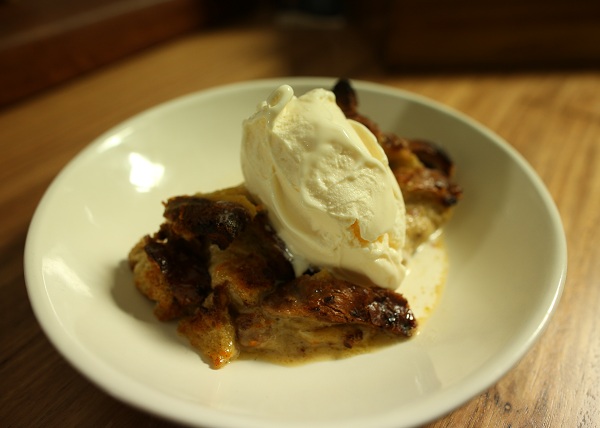 METHOD :
Preheat oven to 140C
Cut bread slices diagonally into triangles and alternately stack them in a loaf tin.
In a large bowl, whisk together milk, cream, eggs, egg yolks, sugar, vanilla and orange zest until well combined. Pour mixture over bread and allow to soak for 10 minutes.
Place in oven and bake for 30-40 minutes, until slightly jiggly. Place under grill for a further minute to slightly toast the top of the pudding. Toast until desired crunch is achieved.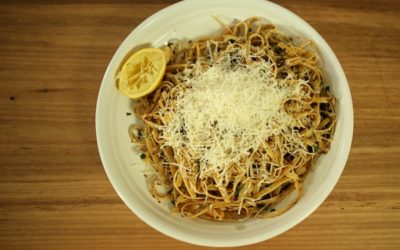 RECIPE BY: Matt Sinclair SERVING SIZE: 2 - 4 people INGREDIENTS : 300gm raw banana prawns, cleaned, chopped into 2cm pieces 130gm raw chorizo, peeled 200gm fettuccine 1 Tbsp. Cobram Extra Virgin Olive Oil 3 cloves garlic, finely sliced ¼ cup toasted pine nuts 1/3 cup...