RECIPE BY:
Matt Sinclair
SERVING SIZE:
2 – 4 people
INGREDIENTS:
2 cups plain flour
2 Tbsp caster sugar
125gm LURPAK unsalted butter, chopped
2 eggs
¼ cup almond meal
700gm firm but ripe stone fruit, thinly sliced**
2 Tbsp raw or demerara sugar
Icing sugar and cream to serve
METHOD:
In a food processor, blitz the flour and caster sugar until combined. Add the butter and blitz intoa fine crumb. Add 1 egg and process until mixture comes together.
Lightly flour a clean work bench and turn out the dough. Gently knead until smooth, shape into a thick rectangle, cover in plastic wrap and refrigerate for 30 minutes or until firm.
Preheat oven to 200C and lightly grease and line a baking tray with greaseproof paper.
Roll out the pastry between 2 sheets of non-stick paper to 5mm thickness, approximately 30cmx20cm. Transfer to prepared baking tray and sprinkle the base with almond meal, leaving a border of 3cm. Arrange the sliced fruit on top, fold the border towards the centre, pressing lightly to seal. Lightly whisk remaining egg and brush over the pastry. Sprinkle over the sugar
And place into the oven to bake for 35-40 minutes or until the pastry is golden. Allow to cool slightly before serving. Add a sprinkle of icing sugar and a dollop of cream to serve.
Our friends at Wine Selectors recommend pairing this dish with a Topaque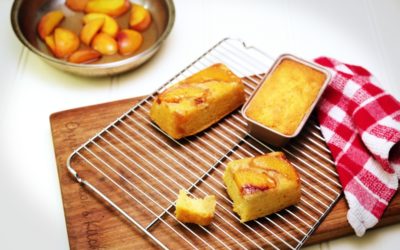 RECIPE BY: Mel Leong SERVING SIZE: 2 - 4 people INGREDIENTS: BATTER: 125g butter, softened 125g caster sugar 2 large free range eggs 125g self raising flour Pinch of salt SYRUP: 2 tablespoons brown sugar 120ml water 1 vanilla pod METHOD: Preheat oven...