RECIPE BY:
Matt Sinclair
SERVING SIZE:
4 people
INGREDIENTS :
¼ cup Cobram Extra Virgin Olive Oil
1 tin Coles brown lentils, drained and rinsed
1 Litre Massel liquid Vegetable Stock
4 cloves garlic, grated
1 tsp. KEEN's Curry Powder
½ KEEN's Chilli Powder
1 Tsp. ground cumin
1 Tsp. sweet paprika
1 Tbsp. fresh thyme leaves
1 tin Ardmona Crushed Tomatoes
1 brown onion, chopped
1 zucchini, chopped into 1 cm pieces
2 carrots, chopped into 1cm pieces
1 bunch Tuscan kale, roughly chopped
¼ cup parsley leaves, finely chopped
Salt and pepper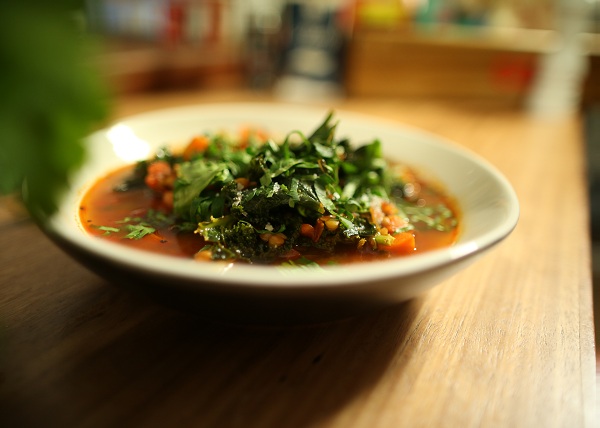 METHOD :
Heat oil in a large saucepan over a medium heat.
Add onions and carrots and sauté until soft and translucent, approximately 6 minutes, stir often.
Add garlic, paprika, KEEN's Curry Powder, cumin and KEEN's Chilli Powder stir to combine and cook for a further 1 minute to release the aromatics.
Add diced tomato, stir and cook for a further 2-3 minutes.
Add stock and bring to a simmer, follow with the lentils, kale, zucchini and thyme, season with a generous pinch of salt and pepper, lid on and continue to simmer for 10 – 15 minutes. Taste and adjust seasoning if required.
Divide into serving bowls and garnish with fresh herbs, lemon and crusty bread.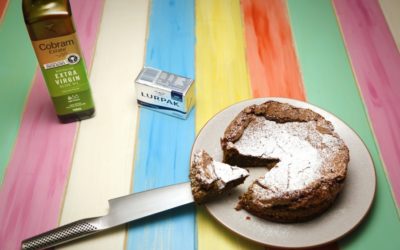 RECIPE BY: Matt Sinclair SERVING SIZE: 2 - 4 people INGREDIENTS: 200gm shelled pistachios 1 tsp Coles ground cardamom 1 tsp mixed spice 100gm fine polenta 1 tsp Bi Carb soda 50gm Lurpak unsalted butter 180ml Cobram Estate Light Extra Virgin Olive Oil 3 70gm eggs, room...