Cheats Chicken Pad See Ew
RECIPE BY:
Courtney Roulston
SERVING SIZE:
4 people
INGREDIENTS :
350gm Coles Family Hot Roast BBQ chicken, roughly shredded/sliced
2Tb Cobram Olive oil
1 clove garlic, crushed
1 long red chilli, sliced
2 bunches gai lan (or any Asian green)
1 cup each of: oyster mushrooms, snow peas, bean sprouts
200gm fresh thick flat rice noodles (from Asian supermarkets)
3 eggs, lightly beaten
2 tsp Lee Kum Kee Sesame Oil
1Tbsp Lee Kum Kee Gluten Free Soy Sauce
1 Tbsp brown sugar
1 Tbsp Lee Kum Kee Oyster sauce
1 Tbsp Corn flour
2Tb Asian fried shallots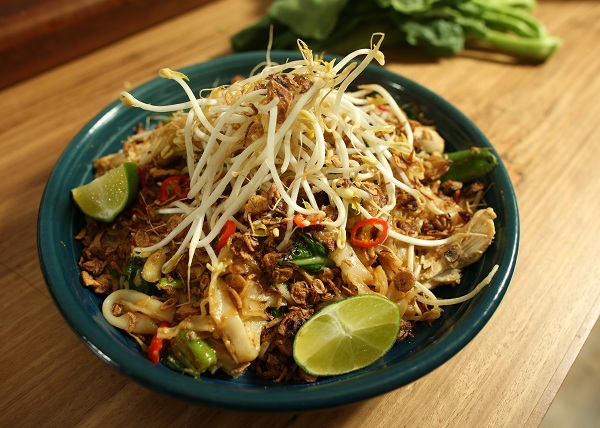 METHOD :
Heat half the oil in a wok over a high heat. Add in the garlic, chilli, Asian greens, mushrooms and snow peas. Stir fry for 2 minutes along with ¼ cup of water to help steam the vegetables. Remove from the wok.
Add in remaining oil and the noodles. Toss through for 2 minutes to warm through. Add in the chicken and toss to warm through. Pour in the egg and sesame oil and cook until just set. Whisk together the gluten free soy sauce, sugar, oyster sauce and cornflour in a small bowl. Pour into the pan along with the bean shoots, reserved vegetables and cook for 2 minutes until sauce
Remove from the heat and divide evenly amongst serving bowls.
Garnish with extra beansprouts, chilli and fried shallots.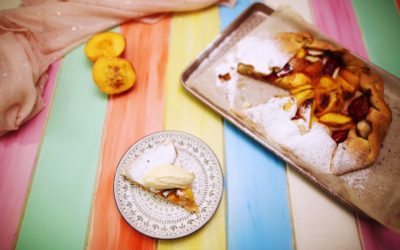 RECIPE BY: Matt Sinclair SERVING SIZE: 2 - 4 people INGREDIENTS: 2 cups plain flour 2 Tbsp caster sugar 125gm LURPAK unsalted butter, chopped 2 eggs ¼ cup almond meal 700gm firm but ripe stone fruit, thinly sliced** 2 Tbsp raw or demerara sugar Icing sugar and cream...