RECIPE BY:
Michael Weldon
SERVING SIZE:
2 – 4 people
INGREDIENTS:
GRANOLA:
2 cups of rolled oats
½ cup of sunflower kernels
½ cup dried cranberries
½ cup roasted almonds
½ cup coconut flakes
½ cup buckwheat
¼ cup pumpkin seeds
1 cup maple syrup
¼ cup of coconut oil, melted
1 pinch sea salt
METHOD:
Lightly grease a flat baking tray and preheat a fan-forced oven to 180 degrees.
Combine dry Granola ingredients evenly in a bowl. Add in maple syrup, coconut oil and salt to taste. Mix through.
Spread mixture out onto baking tray so that it is flat and even. Put into oven for around 10-12 minutes, or when granola is golden in colour. Check regularly to ensure granola doesn't burn.
Take baked granola from oven and allow to cool for 20 minutes.
Take a jar or other sealable container and line bottom with blueberries. Layer with Greek Yoghurt, honey and granola.
Note: if storing overnight, don't put granola in until at least a few hours from serving.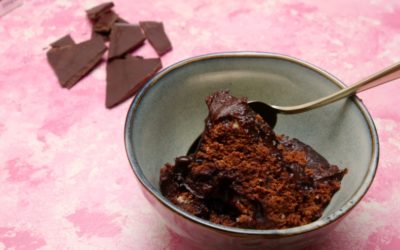 RECIPE BY: Matt Sinclair SERVING SIZE: 2 - 4 people INGREDIENTS: 60gm Lurpak butter 1 1/2 self raising flour 1/4 cup cocoa 1 cup caster sugar 180ml milk 1 tsp vanilla extract 1 cup brown sugar 1/3 cup cocoa 2 cups boiling water Coles dollop cream, to serve METHOD: Add...