RECIPE BY:
Matt Sinclair
MAKE:
12
INGREDIENTS:
200gm blueberries
200gm icing sugar
100 gm almond meal
60gm plain flour
1 sp. baking powder
5 egg whites
150gm unsalted butter, melted
Zest of 1 Lemon
METHOD:
Pre-heat oven to 190C.
Sift sugar, flour and baking powder into a bowl, add almond meal and mix to combine. Add butter, egg whites and lemon zest and whisk until evenly combined.
Pour mixture into lightly greased friand tin, or small muffin tray, fill to ¾. Place blueberries atop mixture and place in the oven. Bake for 25 minutes or until a skewer test comes out clean. Remove from oven and allow to sit for 5 minutes.
Transfer to a wire rack and allow to cool slightly. Serve with cream.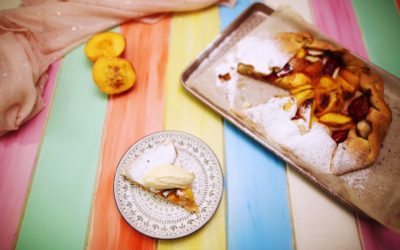 RECIPE BY: Matt Sinclair SERVING SIZE: 2 - 4 people INGREDIENTS: 2 cups plain flour 2 Tbsp caster sugar 125gm LURPAK unsalted butter, chopped 2 eggs ¼ cup almond meal 700gm firm but ripe stone fruit, thinly sliced** 2 Tbsp raw or demerara sugar Icing sugar and cream...