RECIPE BY:
Matt Sinclair
SERVING SIZE:
2 – 4 people
INGREDIENTS:
1 Tbsp butter
125ml extra thick cream
3 eggs
3 Tbsp caster sugar
½ cup (60gm) plain flour
400gm frozen cherries, thawed
2 tsp vanilla extract
Vanilla ice cream to serve
METHOD :
Preheat oven to 200C. Grease a 1 Litre ovenproof dish with butter.
In a food processor, add the cream, eggs, sugar, flour and vanilla and blitz until smooth and well combined.
Pour batter into the prepared baking dish and scatter the cherries over the top.
Place into the oven to bake for approximately 30 minutes, or until golden and puffed.
Remove and allow to cool slightly before serving with ice cream.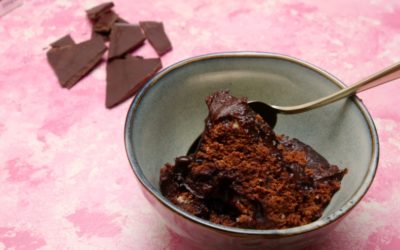 RECIPE BY: Matt Sinclair SERVING SIZE: 2 - 4 people INGREDIENTS: 60gm Lurpak butter 1 1/2 self raising flour 1/4 cup cocoa 1 cup caster sugar 180ml milk 1 tsp vanilla extract 1 cup brown sugar 1/3 cup cocoa 2 cups boiling water Coles dollop cream, to serve METHOD: Add...