RECIPE BY:
Sashi Cheliah
SERVING SIZE:
2 – 4 people
INGREDIENTS:
30g fresh pandan leaves
100ml water
100g plain flour
1 whole egg
300ml coconut milk
80ml pandan juice
1 tbsp Cobram Estate Light EVOO
Pinch of salt
100g gula melaka (dark palm sugar)
250g grated coconut
1 tbsp sugar
1/4 tsp salt
30ml water
1 pandan leave
METHOD:
Blend the pandan leave with water and strain the juice with muslin cloth. Reserve the pandan juice for later.
For the batter mix plain flour, egg, coconut milk, pandan juice, 1tbsp oil and pinch of salt to make smooth batter. Strain to remove lumps.
For the filling on a medium pan add gula melaka, grated coconut, sugar and salt. Mix the filling over allow heat until the gula melaka melts and coated well onto the grated coconut. Remove from heat and allow to cool.
Use a small flat pan, lightly oil the pan and pour a small ladle of batter. Tilt the pan to create a thin even crepe. Cook for 30 seconds on each side.
Transfer the pandan crepe over to baking paper and add 2-3 tbsp filling and fold the ends and roll.
Serve with palm sugar syrup or coconut ice cream.
Our friends at Wine Selectors recommend pairing this dish with a Botrytis Semillon.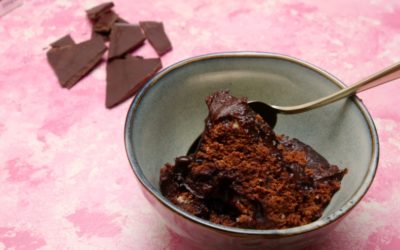 RECIPE BY: Matt Sinclair SERVING SIZE: 2 - 4 people INGREDIENTS: 60gm Lurpak butter 1 1/2 self raising flour 1/4 cup cocoa 1 cup caster sugar 180ml milk 1 tsp vanilla extract 1 cup brown sugar 1/3 cup cocoa 2 cups boiling water Coles dollop cream, to serve METHOD: Add...