RECIPE BY:
Matt Sinclair
SERVING SIZE:
2 – 4 people
INGREDIENTS:
CARAMEL:
1 – 2 cups Coles Caster Sugar
CUSTARD:
400ml Coles milk
250g Philadelphia Spreadable cream cheese
375g Coles condensed milk
5 whole eggs
Vanilla bean paste
Coles Aluminium foil
METHOD:
Preheat oven to 140. In a roasting tray, line with a tea towel and set down 4 ramekins.
On a medium-high heat fry pan, sprinkle a layer of caster sugar in an even layer. Cook for around 15 minutes until a dark amber colour. Control until evenly cooked. Add a dash of water to loosen up the caramel and take off the heat.
In a blender, combine milk, cream cheese, condensed milk, eggs and vanilla bean paste until smooth. Strain into a jug to get rid of any lumps. Scoop off any excess bubbles.
Pour the caramel into ramekins for an even layer, place aside until set. Once the caramel has set, pour the custard into the ramekins. Fill the roasting tray with water, cover with foil and place into the oven. Bake for 40 – 45 minutes.
To serve, place a ramekin in boiling water to loosen the caramel before running a knife around the edge. Tip upside down onto a plate.
Our friends at Wine Selectors recommend pairing this dish with a Liqueur Tawny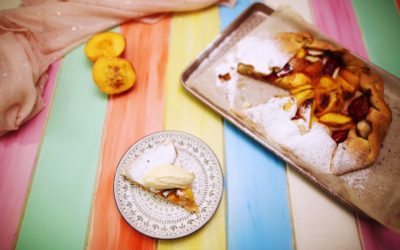 RECIPE BY: Matt Sinclair SERVING SIZE: 2 - 4 people INGREDIENTS: 2 cups plain flour 2 Tbsp caster sugar 125gm LURPAK unsalted butter, chopped 2 eggs ¼ cup almond meal 700gm firm but ripe stone fruit, thinly sliced** 2 Tbsp raw or demerara sugar Icing sugar and cream...