RECIPE BY:
Matt Sinclair
INGREDIENTS:
200 gm Ballantyne Unsalted Butter, extra for greasing
2 Cups of Almond Meal
200 gm Dark Chocolate, 70% cocoa, finely chopped
5 Coles large eggs, room temperature
½ cup caster sugar
METHOD:
Preheat oven to 160C. Grease base and sides of a 22cm spring-form pan. Place a sheet of baking paper on the base.
Place butter and chocolate in a heatproof bowl, microwave for 30 second bursts, stirring at each interval, until completely melted. Set aside to cool slightly. Fold the Almond Meal through the chocolate mixture.
Using a stand mixer, beat egg to form soft peaks. Gradually add caster sugar whilst mixing and beat to form a light creamy mixture. Whisk ¼ of egg white mixture into chocolate mixture and combine well. Gently fold in remaining egg mixture until combined.
Pour batter into greased pan and bake for 35-40 minutes. Cake should be set in the centre, and pull away slightly from the edges of cake pan. Remove sides of cake pan and allow to cool completely on a wire rack. Serve at room temperature.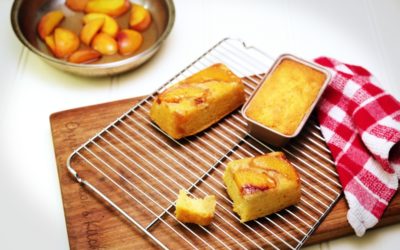 RECIPE BY: Mel Leong SERVING SIZE: 2 - 4 people INGREDIENTS: BATTER: 125g butter, softened 125g caster sugar 2 large free range eggs 125g self raising flour Pinch of salt SYRUP: 2 tablespoons brown sugar 120ml water 1 vanilla pod METHOD: Preheat oven...