RECIPE BY:
Matt Sinclair
SERVING SIZE:
2 – 4 people
INGREDIENTS:
100gm or roughly 5 egg yolks
100gm caster sugar
100ml lemon juice
METHOD :
Whisk the ingredients together in a microwave-safe bowl until combined. Place in the microwave for 30 seconds at a time, whisking after each burst. Continue for approximately 5 minutes (depending on the strength of the microwave), or until thick and smooth.
Transfer to a clean jar and refrigerate until required. *Will keep for approximately 1 week.
Serve with pancakes / scones / cakes etc. or give make a big batch and give it as a gift.
Our friends at Wine Selectors recommend pairing this dish with a Botrytis Semillon.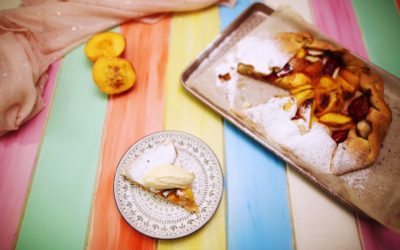 RECIPE BY: Matt Sinclair SERVING SIZE: 2 - 4 people INGREDIENTS: 2 cups plain flour 2 Tbsp caster sugar 125gm LURPAK unsalted butter, chopped 2 eggs ¼ cup almond meal 700gm firm but ripe stone fruit, thinly sliced** 2 Tbsp raw or demerara sugar Icing sugar and cream...