RECIPE BY:
Matt Sinclair
SERVING SIZE:
2 – 4 people
INGREDIENTS:
60gm Lurpak butter
1 1/2 self raising flour
1/4 cup cocoa
1 cup caster sugar
180ml milk
1 tsp vanilla extract
1 cup brown sugar
1/3 cup cocoa
2 cups boiling water
Coles dollop cream, to serve
METHOD:
Add the butter to a microwave-safe dish and microwave on high to melt for 1 minute. Remove and sift in the flour and first portion of cocoa, add the caster sugar and mix to combine. Make a well in the centre and pour in the milk and vanilla, mix all ingredients together until well incorporated.
Scatter over the brown sugar and second portion of cocoa over the top. Carefully pour the boiling water over the top and place in the microwave. Cook on high for 12 minutes until the centre is just set. Remove carefully and allow to stand for 5 minutes before serving with cream.
Our friends at Wine Selectors recommend pairing this dish with a Liqueur Muscat.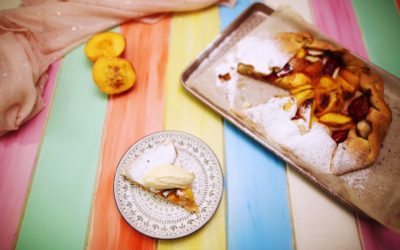 RECIPE BY: Matt Sinclair SERVING SIZE: 2 - 4 people INGREDIENTS: 2 cups plain flour 2 Tbsp caster sugar 125gm LURPAK unsalted butter, chopped 2 eggs ¼ cup almond meal 700gm firm but ripe stone fruit, thinly sliced** 2 Tbsp raw or demerara sugar Icing sugar and cream...