RECIPE BY:
Matt Sinclair
SERVING SIZE:
6 people
INGREDIENTS:
395gm Brandcourts Sweetened Condensed Milk Squeeze Pack
200ml strong brewed coffee, room temperature
250gm Coles Cream Cheese
250gm Coles Mascarpone
60ml marsala
150gm sponge finger biscuits
100gm 70% cocoa chocolate, shaved/grated
Pinch Salt
METHOD:
In a stand mixer, lightly beat the cream cheese to soften, approximately 1-2 minutes. Add mascarpone and mix to combine. Slowly pour in condensed milk and mix until smooth and creamy.
In a shallow bowl, combine the coffee and marsala. Dip the sponge finger biscuits into the coffee and turn to coat, move quickly to avoid the sponge breaking through over-soaking. Transfer to a glass serving dish and line the base with the soaked sponge, side by side. Top with a layer of cheese mixture. Repeat this process until all biscuits have been used, finishing with the remaining cheese mixture. **The size of the serving dish will determine how many layers there will be. Sprinkle with shaved dark chocolate and refrigerate for a minimum of 3 hours, ideally overnight. Dust with cocoa powder before serving.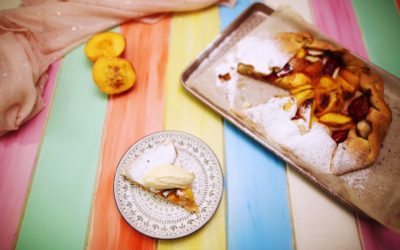 RECIPE BY: Matt Sinclair SERVING SIZE: 2 - 4 people INGREDIENTS: 2 cups plain flour 2 Tbsp caster sugar 125gm LURPAK unsalted butter, chopped 2 eggs ¼ cup almond meal 700gm firm but ripe stone fruit, thinly sliced** 2 Tbsp raw or demerara sugar Icing sugar and cream...