RECIPE BY:
Matt Sinclair
SERVING SIZE:
6 people
INGREDIENTS :
1.6kg Coles Slow Cook Lamb Shoulder, diced into 3cm pieces
1 Litre Massel Liquid Beef Stock
2 cans Ardmona diced tomatoes
2 Tbsp. Cobram Estate Robust Extra Virgin Olive Oil
2 medium brown onions, diced
6 cloves garlic, crushed
3 tsp ground turmeric
2 tsp ground nutmeg
2 tsp ground cinnamon
2 tsp ground cardamom
2 tsp cayenne pepper
1 tsp dried chilli flakes
1 Tbsp. salt
3 medium potatoes, diced into 3cm pieces
2 tsp dried mint
150gm chopped spinach
METHOD :
In a large pan, heat 1 Tbsp. oil and fry of diced lamb in batches until brown. Set aside.
Add remaining oil and fry off onions, stirring continuously until caramelised and deep in colour. Add in garlic and fry for a further 1-2 minutes. Add in all spices and salt, stir well to combine. Return the lamb to the pan and mix to coat evenly in spices. Add diced tomatoes, potatoes, and beef stock and bring to a simmer. Cover and cook for 1 hour. Skim off any impurities from the surface regularly.
Uncover and continue to simmer for a further 1.5-2 hours. Sauce will reduce and become richer in flavour and colour. Taste and adjust seasoning if required. Add the dried mint and spinach and cook until wilted. Serve with yoghurt and fresh coriander on top, rice and flatbread.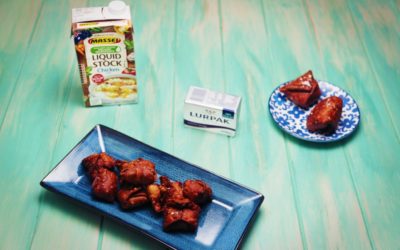 RECIPE BY:Kylie MillarSERVING SIZE:2 - 4 peopleINGREDIENTS:300g flour75g Lurpak Slightly Salted butter75g grated cheddar cheese50g vegemiteColes cling wrapMETHOD:Place all ingredients, except the water, into a food processor and blitz until it resembles fine...