RECIPE BY:
Courtney Roulston & Scott McRae
SERVING SIZE:
2 – 4 people
INGREDIENTS:
1 tablespoon Cobram Estate Classic EVOO
1 large brown onion, diced
½ carrot, grated
½ celery stalk, grated
500g Coles `finest` Angus beef mince
1 tablespoon tomato paste
1 tablespoon corn flour
¾ cup Massel Liquid beef stock
2 tablespoon Worcestershire sauce
1 teaspoon vegemite
1 tablespoon barbecue sauce
2 sheets frozen short crust pastry, thawed
2 sheets frozen puff pastry
1 egg, beaten
METHOD:
Heat the pan on high with Cobram Extra Virgin Olive Oil. Add diced brown onion, grated celery stalk, grated carrot and stir through. Then add 500g of Coles Angus Beef Mince, break up the mince and stir until it browns off. Then add the tomato paste, 1 teaspoon of Vegemite, barbecue sauce and Worcestershire sauce, continually stirring through.
The next step is to mix the Cornflour in a small dish with hot water so the mixture can disperse properly through the mince when added. Add and continue to stir through.
Then add ¾ cup of Massel Liquid Beef Stock into the pan and continue stirring. Simmer the mince mixture down so it begins to thicken a little bit.
Turn off the heat and transfer into a bowl, place the bowl in the fridge and leave for 30mins.
Use a small bowl as a template to cut circles out of the short crust pastry to line the individual large cup cake tin, fill each one with the cold mince mixture.
To make the lids cut circles into the puff pastry sheet using a mug upside down as a template. Place on top and seal the edges by pinching closed.
Have the oven pre heated to 180 degrees, pop into the oven on the top shelf for 40 minutes or until golden and crispy.
Let cool for 5 minutes then enjoy!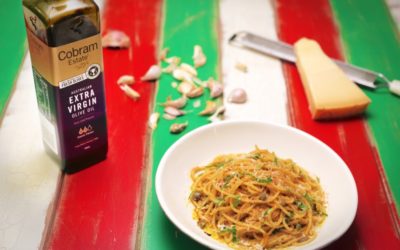 RECIPE BY: Michael weldon SERVING SIZE: 2 - 4 people INGREDIENTS: 1 packet Coles Spaghetti Pinch of Chili flakes 1 tbsp Capers 2 garlic cloves, chopped 3 Anchovy fillets ¼ cup Cobram Estate Classic EVOO 1 bunch parsley, chopped Parmesan cheese, grated Breadcrumbs to...