Bacon and Egg Bread & Butter Pudding

RECIPE BY:
Courtney Roulston
SERVING SIZE:
4 – 6 people
INGREDIENTS:
8 rashes good quality rindless shortcut bacon
8 slices Coles Finest Sourdough bread
90g Coles butter, room temperature
1 red onion, finely sliced
1Tb thyme leaves, picked
6 eggs, beaten
½ cup milk
½ cup cream
80g parmesan cheese
80gm gruyere cheese
METHOD:
Heat the oven to 180 degrees. Spread the butter on both sides of the bread and arrange it slightly overlapping in a 30cm baking tray. Place the bacon, onion and thyme evenly between the layers of bread. Whisk the eggs, milk, cream and a pinch of sea salt and pepper in a jug and pour over the bread. Gently push the bread down into the liquid and leave to stand for 10 minutes for the bread to soak. Scatter the cheese over the top and bake for 35-40 minutes, or until the top of the pudding is crisp and the base is just set.
*This is a great entertaining dish for a weekend brunch or breakfast. It can all be prepared the night before, ready to just be thrown in the oven-making for stress free mornings.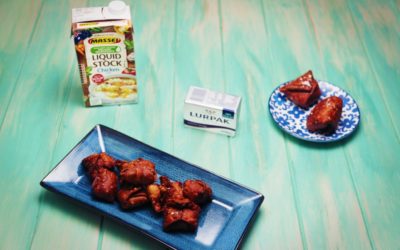 RECIPE BY:Kylie MillarSERVING SIZE:2 - 4 peopleINGREDIENTS:300g flour75g Lurpak Slightly Salted butter75g grated cheddar cheese50g vegemiteColes cling wrapMETHOD:Place all ingredients, except the water, into a food processor and blitz until it resembles fine...