RECIPE BY:
Michael Weldon
TIME:
Prep time 20mins
Assembly time 5mins
INGREDIENTS :
1 Coles BBQ Roast Chicken, stuffing removed and reserved
6 x Coles Vietnamese rolls
20g Ballantyne Spreadable Butter
1 large Carrot, cut into match sticks
50mls Vinegar
25g Sugar
25mls water
1 Daikon, cut into 8ths longways
1 large Cucumber, cut into 8ths longways
1 Red Onion, sliced
1 bunch Coriander
1 Red Chilli, remove seeds if you don't like it hot
50g ZoOSh Free Range Egg Mayonnaise
50mls Lee Kum Kee Salt Reduced Soy Sauce
25mls Lee Kum Kee Pure Sesame Oil
METHOD :
Place the stuffing and butter in a bowl, mix together with a spoon until evenly combined. This butter stuffing combo will replace the pate usually spread in the base of a Banh Mi.
Place the carrots in a bowl and lightly season with salt. Heat the vinegar, sugar and water in a saucepan until it comes to a boil and the sugar has dissolved. Pour the vinegar over the carrots and allows to pickle for at least 20 minutes, this can be done a few days ahead too.
To assemble the Banh Mi's cut the buns, then spread the bottom side with the stuffing mixture and the top with mayo. Then add the picked chicken meat, carrot, daikon, cucumber, red onion and coriander. Add chilli if you like this stage.
Dress with a spoon of soy and sesame oil. Enjoy.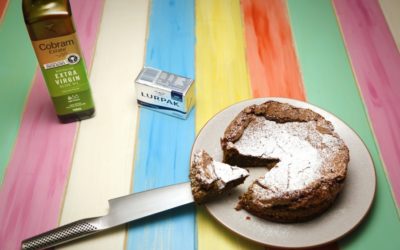 RECIPE BY: Matt Sinclair SERVING SIZE: 2 - 4 people INGREDIENTS: 200gm shelled pistachios 1 tsp Coles ground cardamom 1 tsp mixed spice 100gm fine polenta 1 tsp Bi Carb soda 50gm Lurpak unsalted butter 180ml Cobram Estate Light Extra Virgin Olive Oil 3 70gm eggs, room...