Beef and Broccoli Oyster Sauce

RECIPE BY:
Michael Weldon
INGREDIENTS :
1 tbsp Lee Kum Kee Chilli and Garlic paste
½ cup Lee Kum Kee Oyster sauce
500g Coles Beef mince
1 brown onion, finely sliced
1 bunch of baby broccoli, sliced into bite sized pieces
1 garlic clove, finely sliced
1 thumb sized piece of ginger, finely sliced into small matchsticks
500g Singapore noodles
50g sesame seeds
50g cashew nuts
3 tbsp Cobram Estate Extra Virgin Olive Oil Classic Flavour
METHOD :
Heat your wok until it starts to smoke. Add oil and garlic and toss for 30 seconds before adding onion and ginger and toss through for 30 seconds. Add beef mince in small piece at a time to ensure the pan stays sizzling. Toss through and keep stirring.
Cover Singapore noodles in boiling water for 3 minutes.
Add broccoli, oyster and Chilli & Garlic paste and stir through, coating everything. Add ¼ water if sauce is too thick. Cook for 1-2 minutes, until the broccoli has soften. Add cashews and noodles, stir and warm through.
Serve with sesame sprinkled over the top.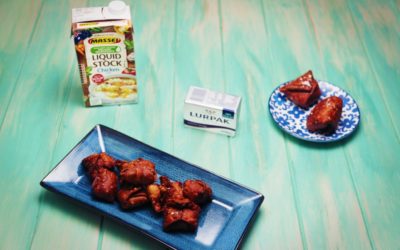 RECIPE BY:Kylie MillarSERVING SIZE:2 - 4 peopleINGREDIENTS:300g flour75g Lurpak Slightly Salted butter75g grated cheddar cheese50g vegemiteColes cling wrapMETHOD:Place all ingredients, except the water, into a food processor and blitz until it resembles fine...