RECIPE BY:
Michael Weldon

INGREDIENTS :
1 Packet of Ainsley Harriott Rice Singapore Rice
500g Coles beef mince
500mls Salt-Reduced Liquid Chicken Stock
1 tbsp Lee Kum Kee Premium Soy Sauce
3tbsp Cobram Estate Light Extra Virgin Olive Oil
1 onion, sliced
2 garlic cloves, finely diced
1 tbsp ginger, finely diced
½ a small White Cabbage shredded
1 carrot, shredded
150g Bean Shoots
½ a bunch of Coriander, to garnish
METHOD :
Heat oil in a wok until hot and then add onion for 1 minute before adding ginger and garlic, stirring constantly for another minute. Add mince in small batches and stirring until all is added and browned.
Add cabbage, carrot, rice, stock, and stir through and allow to simmer until cabbage is soft and rice is rehydrated.
Add soy sauce and bean sprouts and stir through until sprouts are just warmed. Serve with coriander.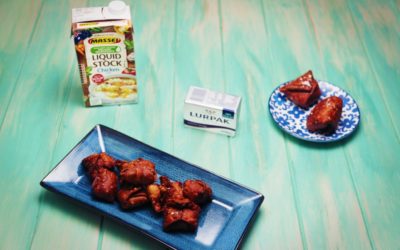 RECIPE BY:Kylie MillarSERVING SIZE:2 - 4 peopleINGREDIENTS:300g flour75g Lurpak Slightly Salted butter75g grated cheddar cheese50g vegemiteColes cling wrapMETHOD:Place all ingredients, except the water, into a food processor and blitz until it resembles fine...