RECIPE BY:
Michael Weldon
SERVING SIZE:
2 – 4 people
INGREDIENTS:
500g Coles Graze Beef mince
2tbs Coles Smoked Paprika
2tbs Coles Cumin Powder
2tbs Coles Coriander Powder
1tbs Coles Garlic Powder
1 brown onion, diced
2 carrots, grated
2 tomatoes, diced
1 cucumber, diced
1 bunch of Coles Coriander
1 avocado cubed
1 Cos Lettuce sliced
Coles Sour Cream
Grated cheese
Corn chips
Cobram Estate Robust EVOO
METHOD:
To a hot pan, add extra virgin olive oil and mince, break up as putting into pan. Add paprika, cumin, ground coriander, garlic powder and a pinch of salt. Mix through with the mince and cook until brown. Add onion and cook for about 5 minutes.
For the salsa, mix tomato, cucumber, EVOO, salt and coriander leaves.
To serve, in a bowl, place lettuce, carrot, salsa, avocado and beef. Top with grated cheese, chilli, a dollop of sour cream and corn chips.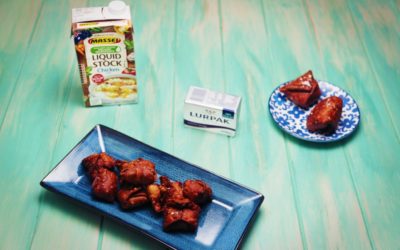 RECIPE BY:Kylie MillarSERVING SIZE:2 - 4 peopleINGREDIENTS:300g flour75g Lurpak Slightly Salted butter75g grated cheddar cheese50g vegemiteColes cling wrapMETHOD:Place all ingredients, except the water, into a food processor and blitz until it resembles fine...