TIME:
Prep Time 10-15 mins
Cook Time 15 mins
RECIPE BY:
Michael Weldon
INGREDIENTS :
500g Coles Graze Beef Lean Mince
1 pack of Graze Mince
1 brown Onion, diced
1 clove of Garlic
2tbs Cumin powder
2tbs Coriander powder
2tbs smoked Paprika
1tsp Cayenne Pepper
1 cup Massel Beef Stock
Cobram Estate Classic Extra Virgin Olive Oil
PICO DE GALLO (SALSA):
1 Tomato, diced finely
1 Onion, diced finely
1bunch of coriander, stems sliced and leave saved for garnishing
1 Lime, juice
1 Jalapeno, diced
Sea Salt
8 Coles Flour Tortillas
Shaved Iceberg lettuce
Grated Cheese
Sour Cream
Pickled Jalapenos
Coriander Leaves
METHOD :
Add a splash of olive oil to the hot pan and add the mince in small pieces. Add cumin, coriander, smoked paprika, cayenne pepper and stir.
Add half of the onions and stir through until brown.
Pour stock over mixture, enough to start brazing the mix.
To make the pico de gallo, combine onions, tomato, coriander stems, diced jalapenos, lime juice, olive oil and sea salt. Mix and set aside.
Meanwhile, add diced garlic to mince mix and stir.
To make your beef tacos, lightly warm and toast the tortillas and then add the fillings – start with mince beef, add pico de gallo, pickled jalapenos, cheese and sour cream. Finish with coriander. Enjoy!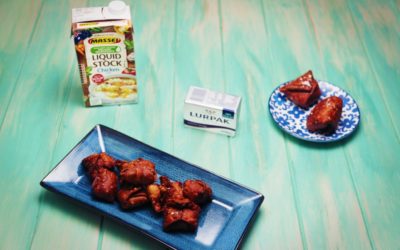 RECIPE BY:Kylie MillarSERVING SIZE:2 - 4 peopleINGREDIENTS:300g flour75g Lurpak Slightly Salted butter75g grated cheddar cheese50g vegemiteColes cling wrapMETHOD:Place all ingredients, except the water, into a food processor and blitz until it resembles fine...