RECIPE BY:
Courtney Roulston
SERVING SIZE:
4 – 6 people
INGREDIENTS:
160gm Coles mixed colour quinoa, rinsed
6 fresh medjool dates, pitted and finely chopped
1 vanilla pod, split lengthways, seeds scraped
2tsp ground cinnamon
1 litre coconut milk
½ cup shredded coconut, toasted
1 granny smith apple, sliced into matchsticks
2 passionfruit, halved
50g roasted almonds, chopped
1 lime to serve
SALTED CARAMEL:
120g brown sugar
Large pinch of Pyramid Salt Flake sea-salt
100ml coconut milk
METHOD:
Place the quinoa, dates, vanilla pod and seeds, cinnamon, 500ml of coconut milk and 300ml of water into a medium saucepan. Bring up to a simmer over a medium-low heat, stirring occasionally for 15-20 minutes, or until the quinoa is tender. Remove from the heat and stir in 250ml of coconut milk, or until you reach a thick Bircher-like consistency. Refrigerate overnight, or until chilled.
To make the salted caramel, place the sugar and 60ml water into a small saucepan over a medium-high heat and stir until the sugar has dissolved. Bring up to the boil and cook until carmelised and syrupy. Remove from the heat and add a good pinch of sea salt flakes and slowly pour in the coconut milk. Be careful of the liquid bubbling over at this step. Cool before serving.
To serve, Spoon the quinoa Bircher into serving bowls and top with the toasted coconut, apple, passion fruit, almonds, lime zest and juice and a good drizzle of the salted caramel. Enjoy!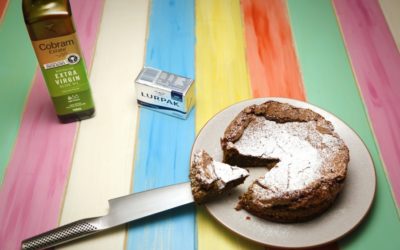 RECIPE BY: Matt Sinclair SERVING SIZE: 2 - 4 people INGREDIENTS: 200gm shelled pistachios 1 tsp Coles ground cardamom 1 tsp mixed spice 100gm fine polenta 1 tsp Bi Carb soda 50gm Lurpak unsalted butter 180ml Cobram Estate Light Extra Virgin Olive Oil 3 70gm eggs, room...