RECIPE BY:
Melissa Leong
SERVING SIZE:
2 – 4 people
INGREDIENTS:
1 x 220g jar chipotle in adobo
1-2L Massel chicken stock
1-2 confit duck legs
To serve
Small white corn tortillas
Wombok, shaved
Red radishes, mandolined
Coriander leaves
Guacamole (below)
Guacamole
1 avocado, mashed
1 red eschalot, finely chopped
1/2 lime, juiced
A good slug hot sauce
Salt and pepper to season
METHOD:
In a deep frying pan, place the duck stock and chipotle and combine over a medium heat. Add the duck legs and bring to a simmer. Cover for 5-10 minutes until heated through. Remove the legs and set aside to cool slightly before shredding. Reduce the liquid on the stove to a thick, sauce-like consistency and season with salt to taste
To serve, warm the tortillas in a pan and wrap in a tea towel until ready to serve
Top each warm tortilla with guacamole, duck meat and a little of the sauce. Top with cabbage and radishes and garnish with coriander. 
Our friends at Wine Selectors recommend pairing this dish with a Pinot Noir.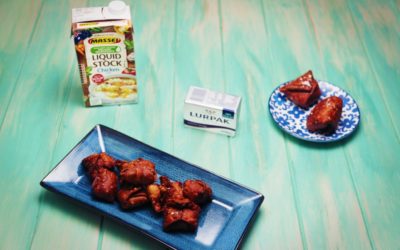 RECIPE BY:Kylie MillarSERVING SIZE:2 - 4 peopleINGREDIENTS:300g flour75g Lurpak Slightly Salted butter75g grated cheddar cheese50g vegemiteColes cling wrapMETHOD:Place all ingredients, except the water, into a food processor and blitz until it resembles fine...