RECIPE BY:
Michael Wheldon
INGREDIENTS:
1 x Coles Australian free range full leg ham, skin removed & fat scored
1 jar marmalade spread
5 sprigs of rosemary, stalks removed
1 bulb of fennel, thinly sliced (dressed with lemon juice to prevent oxidisation)
1 red onion, thinly sliced
2 oranges, skin removed and sliced
120g baby french kale
DRESSING:
1 tbsp whole-grain mustard
¼ cup Cobram Estate Robust Extra Virgin Olive Oil
1 tbsp red wine vinegar
Pinch of salt
METHOD:
Preheat oven to 180 degrees.
In a large baking tray resting on a wire rack, evenly coat the leg in marmalade and rosemary and place in oven for approx 2 hours.
Whisk the dressing ingredients in a bowl until well combined. In a large bowl, gently toss fennel, red onion, oranges, kale and dressing until everything is evenly coated.
Carve ham to desired thickness and serve with salad.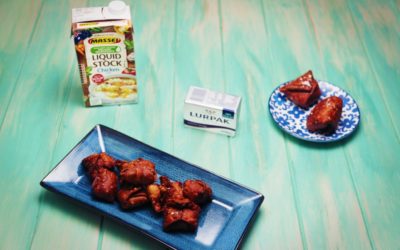 RECIPE BY:Kylie MillarSERVING SIZE:2 - 4 peopleINGREDIENTS:300g flour75g Lurpak Slightly Salted butter75g grated cheddar cheese50g vegemiteColes cling wrapMETHOD:Place all ingredients, except the water, into a food processor and blitz until it resembles fine...