RECIPE BY:
Matt Sinclair
SERVING SIZE:
2 – 4 people
INGREDIENTS:
¼ cup basmati rice
1 Litre Coles whole milk
Pinch saffron threads
5 Tbsp caster sugar
¼ tsp cardamom, ground
2 Tbsp slivered almonds
2 Tbsp lightly toasted pistachios, chopped
Salt
2 Tbsp sultanas
METHOD:
Rinse the rice to remove the starch and soak in water for 30 minutes.
Strain the rice and add to the milk, stir through. Reduce the heat to low and cook for 10 minutes, stirring often to avoid the rice burning, or sticking to the bottom.
When the rice is nearly ready (2/3rds cooked) add the cardamom, ¾ of the nuts and season to taste with a small pinch of salt. Once the rice is cooked, stir in the golden raisins.
Serve warm or cold in individual bowls, garnishing with the remaining nuts.
Our friends at Wine Selectors recommend pairing this dish with a Moscato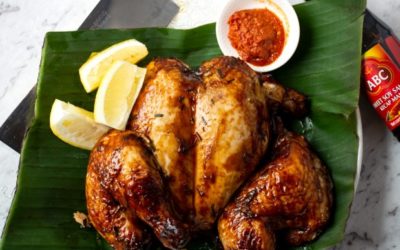 SERVING SIZE:2 - 4 people INGREDIENTS:1.5kg whole chickenMARINADE:1/2 cup ABC Sweet Soy Sauce (kecap manis)1/3 cup TCC Premium Coconut Milk6 kaffir lime leaves (thinly sliced)1 tsp cinnamon powder / 1 cinnamon stick (crushed)1 green chilli (finely sliced)1 tbsp ginger...