RECIPE BY:
Courtney Roulston
SERVING SIZE:
4 people
INGREDIENTS:
500g Coles Lamb Mince
1 tablespoon olive oil
1 lemongrass stalk, finely chopped (remove the bottom and outer-layers)
2 cloves garlic, finely sliced
½ bunch coriander, stems and leaves separated, finely sliced
3 golden/French shallot, sliced, plus extra to serve
2 long red chilies, (1 finely sliced, 1 sliced for serving)
3 tablespoons fresh lime juice
1 tablespoons fish sauce
1 tablespoons brown sugar
2 teaspoons sesame oil
½ cup pepita seeds, toasted, chopped
To serve: Vermicelli noodles, Lebanese cucumber, cos lettuce leaves , lime wedges, mint leaves, sesame seeds
METHOD:
Heat the oil in a large non-stick frying pan over a medium/high heat. Place the mince on the pan, flattening it out as much as possible, leave until cooked halfway through. Add the lemongrass, garlic, coriander stems and shallot into the pan and stir through, breaking up the mince.Whisk together the chili, lime juice, fish sauce, sugar and sesame oil in a large bowl and check for balance.
Once cooked through, remove the lamb from the heat, place directly into the dressing and toss well to coat.
To serve place the lettuce leaves onto the base of a large serving platter. Fill each lettuce cup with a small amount of rice noodles, sliced cucumber, lamb mince, mint leaves, coriander leaves, extra shallots and chilli. Scatter over the pepita and sesame seeds and serve with extra lime wedges.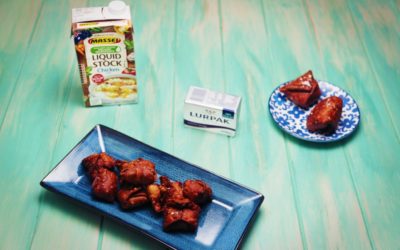 RECIPE BY:Kylie MillarSERVING SIZE:2 - 4 peopleINGREDIENTS:300g flour75g Lurpak Slightly Salted butter75g grated cheddar cheese50g vegemiteColes cling wrapMETHOD:Place all ingredients, except the water, into a food processor and blitz until it resembles fine...