RECIPE BY:
Michael Weldon
INGREDIENTS:
1kg Diced Coles Spring Lamb
Cobram Estate Robust EVOO
1 bunch coriander, stems diced and leaves for garnish
1 Red Chilli, sliced
2tbs Coriander Seeds
2tbs Cumin Seeds
2tbs Smoked Paprika
1tbs Tumeric
2tbs Garam Masala
2 Caramom pods
tbs Tomato Puree
1 brown Onion, sliced
4 Garlic Cloves, roughly chopped
1 Thumb Sized piece of ginger, sliced in matchsticks
3 Tomatoes, quartered
Jalna Greek Yoghurt for Garnish
METHOD :
In a pre-heated hot pot, add a drizzle of EVOO. Season Lamb with salt before browning off in the pot. Once browned off, remove lamb from the pot and set aside.
Placing the pot back on heat, add onion, salt, garlic, ginger and cook down until
Add garam masala, cardamom pods, ground cumin, coriander, turmeric and smoked paprika. Add extra EVOO to pot and mix to cover ingredients. Toast off the spiced until aromatic. Add chilli and coriander stems and mix together.
Add the lamb back in and coat in the spices. Add tomato puree and stir through. Add enough water to cover the lamb in the pot. Add a pinch of salt and stir through. Bring the lamb up to the boil and then reduce to a simmer. Cook for approximately 2 hours, or until tender.
When ready to serve, add fresh tomatoes to the pot and a scoop of greek yoghurt. Stir through the curry.
To serve, place the curry into a bowl and garish with coriander leaves and a spoon of yoghurt.
Serve with rice as an option.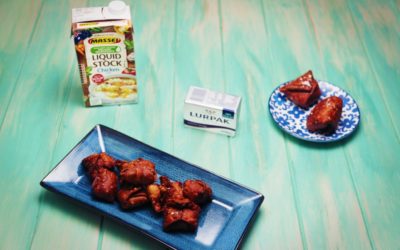 RECIPE BY:Kylie MillarSERVING SIZE:2 - 4 peopleINGREDIENTS:300g flour75g Lurpak Slightly Salted butter75g grated cheddar cheese50g vegemiteColes cling wrapMETHOD:Place all ingredients, except the water, into a food processor and blitz until it resembles fine...