Mussels with Chorizo & Wine

RECIPE BY:
Michael Weldon
INGREDIENTS :
2kg Australian Blue Mussels, debearded
50g Ballantyne Rolled Cultured Style Unsalted Butter
1 Chorizo, diced small
1 Brown Onion diced
1 head of fennel, diced
3 garlic cloves, sliced
1 large tomato, diced
1 red chilli, diced
400mls Pizzini Riesling
500ml Salt-Reduced Chicken Liquid Stock
Juice of half a lemon
1 bunch of parsley, leaves picked and stalks sliced
1 Loaf of Coles sourdough
3 tbsp Cobram Estate Light Extra Virgin Olive Oil
METHOD :
Heat oil in a large pot and add onion, fennel and chorizo and saute down until the chorizo starts releasing its oils. Add garlic and chilli nd cook until garlic softens and becomes aromatic.
Add tomato, mussels, riesling and stock and give a thorough stir through. Put the lid onto the pot and leave on a high heat and give a shake every 30 seconds or so. Cook for 2-3 minutes or until the shells have all opened up. Remove mussels once all the shells have opened.
Add butter, lemon and parsley to the remaining liquid in the pot and until the butter has melted and thickened slightly. Pour over platter of mussels and serve with fresh sourdough.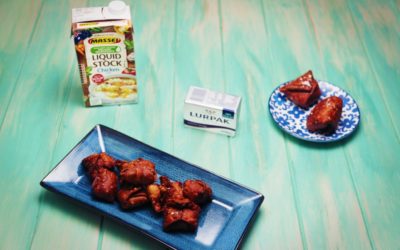 RECIPE BY:Kylie MillarSERVING SIZE:2 - 4 peopleINGREDIENTS:300g flour75g Lurpak Slightly Salted butter75g grated cheddar cheese50g vegemiteColes cling wrapMETHOD:Place all ingredients, except the water, into a food processor and blitz until it resembles fine...