RECIPE BY:
Dani Venn
SERVING SIZE:
2 – 4 people
INGREDIENTS:
2 cups oats
1/2 cup sunflower seeds
1/2 cup desiccated coconut
1/2 cup flaxseed meal
1/2 cup buckwheat groats / activated buckwheat
2 teaspoon ground cinnamon
1/4 cup sultanas or dried berries
1/3 cup unhulled tahini
1/3 cup unrefined coconut oil, melted
1/4 cup honey
1/3 cup rice syrup
1/4 cup coconut sugar (optional)
1 teaspoon vanilla paste
METHOD:
Preheat fan-forced to 180 degrees. Line a small 20 x 30cm baking tray with baking paper.
Place all dry ingredients in a mixing bowl including oats, sunflower seeds, desiccated coconut, flaxseed meal, buckwheat groats, cinnamon and sultanas.
Place all wet ingredients in a medium sized saucepan, including tahini, honey, coconut oil, rice syrup, coconut sugar if using and vanilla paste plus half a cup of water. Place over low heat and mix well to combine. Remove from heat. If hot, allow to cool slightly.
Add wet ingredients to dry ingredients and mix well with large spoon or using clean hands. The mixture should stick together when pressed, if not, add a little more water. Press mixture into baking tray and press out evenly.
Place baking tray in oven and bake for about 20 minutes, or until the edges and top of slice are golden. Remove from oven, allow to cool for about 15 minutes before removing from baking tray and place on cake rack to cool completely. Slice and serve.
Store when completely cooled in airtight container.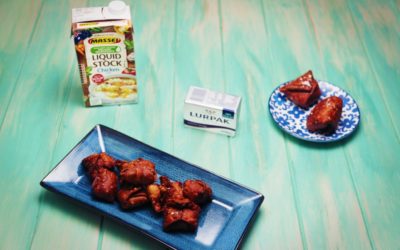 RECIPE BY:Kylie MillarSERVING SIZE:2 - 4 peopleINGREDIENTS:300g flour75g Lurpak Slightly Salted butter75g grated cheddar cheese50g vegemiteColes cling wrapMETHOD:Place all ingredients, except the water, into a food processor and blitz until it resembles fine...