RECIPE BY:
Michael Weldon
SERVING SIZE:
1 Large Steak Sandwiches
TIME:
Prep Time 15-20mins
Cook Time 10mins
INGREDIENTS:
2 Coles Scotch Fillet Steaks
*Placed into the freezer for 1.5 hrs, then sliced thinly
2 Coles Ciabatta roll, cut in half lengthways
8 slices Coles Swiss Cheese
Iceberg lettuce, shredded
Cobram Estate Robust Extra Virgin Olive Oil
1 red capsicum, cut into strips
1 green capsicum, cut into strips
1 brown onion, cut into slices
1 jalapeno, seeds removed, cut into strips
1 bunch of parsley, leaves picked
¼ cup ZoOSh Free Range Egg Mayonnaise
2 tbsp grain mustard
1 tbsp lemon juice
METHOD:
Heat a saucepan over a medium heat. Once heated, drizzle some olive oil and then add capsicum, onions, jalapenos and season with salt. Cook until softened.
Season steak with salt and then drizzle oil over the top, enough to lightly coat them and prevent it from sticking to the grill or pan. Heat a flat griddle, BBQ or large frypan over a medium heat and then place the meat flat onto the cooking surface. Flip after 3-4 minutes. After a couple of minutes, top the steak with cheese and the onions and peppers mixture. Place lid on top to allow the cheese to melt and cook until the steak is browned on the bottom and cooked through.
Meanwhile, toast the bread or this can be added to the bbq grill whilst waiting for the cheese to melt.
Spread mustard and mayo onto each side of the roll, add the lettuce to the bottom slice and build with the hot steak, onions, pepper and cheese, finishing with the bread. Allow to rest for 2-3 minutes. Slice into 2-3 pieces. Enjoy!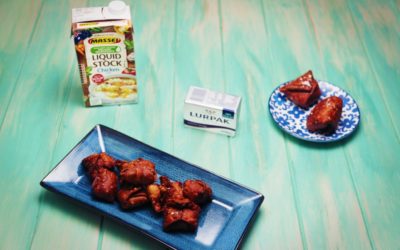 RECIPE BY:Kylie MillarSERVING SIZE:2 - 4 peopleINGREDIENTS:300g flour75g Lurpak Slightly Salted butter75g grated cheddar cheese50g vegemiteColes cling wrapMETHOD:Place all ingredients, except the water, into a food processor and blitz until it resembles fine...