RECIPE BY:
Matt Sinclair
INGREDIENTS:
1 packet Simson's Pantry Large Premium White Wraps
½ cup basil pesto
4 slices prosciutto
2 tomatoes, sliced
Salt
200g buffalo Mozzarella, torn into pieces
1 tbsp Cobram Estate Classic Extra Virgin Olive Oil
METHOD:
Place wrap onto a board, spread with basil pesto onto one side, top with prosciutto, tomato, pinch of salt and mozzarella. Fold the wrap in half.
Into a large frypan over a medium heat, add oil. Once pan is hot, place the wrap into pan.  Cook for 1-2 minutes on each side, or until cheese has melted and wrap is golden in colour.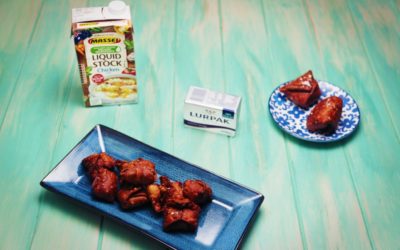 RECIPE BY:Kylie MillarSERVING SIZE:2 - 4 peopleINGREDIENTS:300g flour75g Lurpak Slightly Salted butter75g grated cheddar cheese50g vegemiteColes cling wrapMETHOD:Place all ingredients, except the water, into a food processor and blitz until it resembles fine...