RECIPE BY:
Michael Weldon
SERVING SIZE:
2 – 4 people
INGREDIENTS:
500g pumpkin, diced
1tbs cumin seeds
1tbs honey
200g Coles Ricotta
1 bag of Baby Spinach
1pkt Ainsley Harriott Moroccan Medley Cous Cous
1 bunch parsley
75g roasted almonds, chopped
50g Cobram Estate Classic EVOO, plus extra
1 lemon
25g seeded mustard
160mL hot water
Sea salt
METHOD:
In oven, roast pumpkin with a drizzle of olive oil and cumin seeds.
In a large mixing bowl, combine cous cous, 2 tablespoons of olive oil, and hot water. Put spinach on top without stirring and allow to wilt over hot water. Set aside.
In a separate bowl, make the dressing: combine seeded mustard, lemon juice to taste and honey. Take a whisk and pour in olive oil while whisking.
Once cous cous has soaked up all the water, mix the cous cous and spinach together. Add in pumpkin, almonds and ricotta. Stir well to combine.
Mix through dressing, to taste, and serve on a large platter.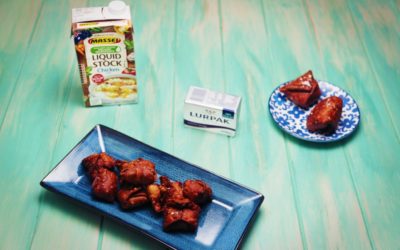 RECIPE BY:Kylie MillarSERVING SIZE:2 - 4 peopleINGREDIENTS:300g flour75g Lurpak Slightly Salted butter75g grated cheddar cheese50g vegemiteColes cling wrapMETHOD:Place all ingredients, except the water, into a food processor and blitz until it resembles fine...