Roast Carrot Salad With Carrot Top Pesto

RECIPE BY:
Courtney Roulston
SERVING SIZE:
4 people
INGREDIENTS :
1 pack Ainsley Harriott Moroccan Medley Cous Cous
2 x bunch Dutch baby carrots, leafy tops washed & reserved
20mls Cobram Estate Robust Extra Virgin Olive Oil
2 cups baby rocket leaves
¼ cup pistachio nuts, chopped
CARROT TOP PESTO:
1 cup green leafy carrot tops, plus extra to garnish
½ cup coriander, leaves picked
½ cup mint, leaves picked
½ cup roasted cashews
1Tb lemon juice
2tsp honey
20gm parmesan cheese, grated
80ml Cobram Estate Robust Extra Virgin Olive Oil
CUMIN YOGHURT:
1tsp whole cumin seeds
2/3 cup Greek yoghurt
2Tb ZoOsh Free Range Egg Mayonnaise
METHOD:
Preheat oven to 180 degrees. Coat the carrots in the olive oil and season with a pinch of sea salt. Place them onto a lined oven tray and roast for 25-30 minutes, or until tender and cooked through.
Meanwhile prepare the couscous mix according to packet instructions.
Place all the carrot top pesto ingredients into a small food processor, blend until smooth and set aside.
Heat a small frypan over a medium heat, add the cumin seeds and toast for 30 seconds, or until fragrant. Remove the seeds from the heat and grind down to a powder in a mortar and pestle of coffee grinder. Mix the ground cumin, a pinch of sea salt flakes and yoghurt together in a bowl until combined. Spoon the yoghurt dressing onto the base of serving plates and top with the couscous, rocket leaves and roast carrots. Scatter over the pesto, pistachio nuts and reserved extra carrot tops.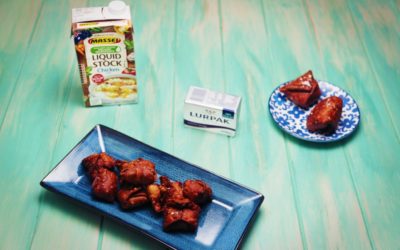 RECIPE BY:Kylie MillarSERVING SIZE:2 - 4 peopleINGREDIENTS:300g flour75g Lurpak Slightly Salted butter75g grated cheddar cheese50g vegemiteColes cling wrapMETHOD:Place all ingredients, except the water, into a food processor and blitz until it resembles fine...