RECIPE BY:
Michael Weldon
SERVING SIZE:
2 – 4 people
INGREDIENTS:
2 Coles Graze Beef Scotch Fillet Steaks, room temp
4 Bread Rolls
2 Baby Cos
2 Large Brown Onions, cut in rings
1 packet of Coles Swiss Cheese slices
1 jar Dijon mustard
2tbs Mayo
4 Large Dill Pickles, sliced in the long strips
METHOD :
Season the steak with salt and olive oil. Place the seasoned side onto a hot BBQ grill and season the top of the steak.
Cook for 2.5 minutes either side. Once cooked, allow to rest and slice into pieces. Place the Swisse cheese on top of the meat to melt slightly
Add EVOO to the onion rings and grill the onions on the BBQ until charred on both sides.
Slice the roll in half and remove the inside bread filling. Drizzle with a dash of EVOO. Place onto the BBQ until charred.
Place the onions on top of the cheese and using a long knife, carefully side underneath the meat to collect the meat, cheese and onions and carry to your bread roll.
Top with lettuce and pickles. Spread mustard and mayonnaise on top of the lid of the roll and place on top.
Slice to serve.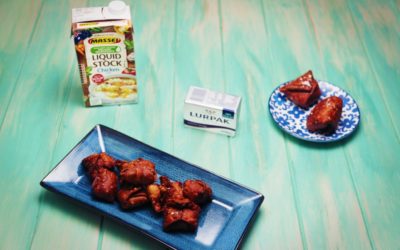 RECIPE BY:Kylie MillarSERVING SIZE:2 - 4 peopleINGREDIENTS:300g flour75g Lurpak Slightly Salted butter75g grated cheddar cheese50g vegemiteColes cling wrapMETHOD:Place all ingredients, except the water, into a food processor and blitz until it resembles fine...