RECIPE BY:
Michael Weldon
INGREDIENTS :
1 ZoOsh French Onion Dip
1 rustic baguette
2 scotch fillet steaks
150g sauerkraut
¼ cup Dijon mustard
½ iceberg lettuce, shredded
Sea salt
Cobram Estate Light Extra Virgin Olive Oil
METHOD :
Season steaks with salt and olive oil, coating evenly. Cook to your liking and rest for 2 minutes
Slice the baguette 2/3rds of the way and spread the dijon mustard through the base. Sprinkle the lettuce on the next layer. Spread the top layer of bread with french onion dip. Slice the steaks into strips and layer it on top of the lettuce. Finish with the sauerkraut as the final layer and slice the baguette to suite your needs.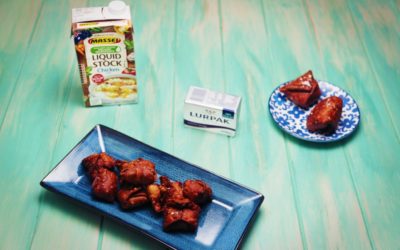 RECIPE BY:Kylie MillarSERVING SIZE:2 - 4 peopleINGREDIENTS:300g flour75g Lurpak Slightly Salted butter75g grated cheddar cheese50g vegemiteColes cling wrapMETHOD:Place all ingredients, except the water, into a food processor and blitz until it resembles fine...